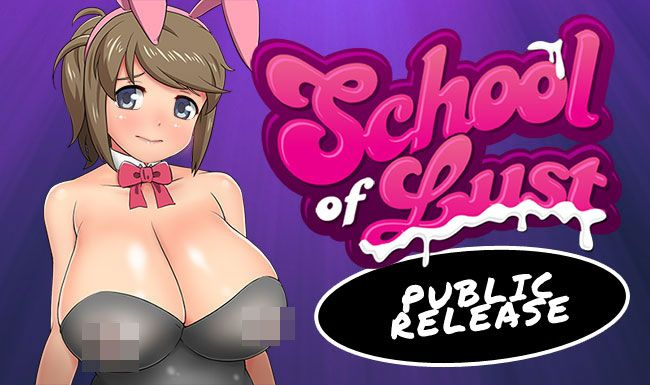 Hi guys! Some of you may remember me as the developer of SUPERCREEP. We've been working on a new project School of Lust.
School of Lust public Alpha build (v0.11f) is now available to download:
http://www.patreon.com/posts/school-of-lust-17897192
Direct download link:
http://www.bonergames.com/dl/SchoolOfLust.zip
(155MB)
School of Lust can be best described as an adult RPG and Visual Novel hybrid, with life/dating simulation and dungeon crawling mechanics. The gameplay was mainly inspired by the Persona series and the combat was inspired by Binding of Isaac and Zelda. You get to play as a 18 year old boy genius, who is mysteriously transferred to a prestige school called Harfort, where only the brightest and most exclusive students are blessed to study. To his surprise, the boy finds out that Harfort is an all-girls school, and he's the first boy to ever attend. During his eventful stay, he unravels the reason why he was transferred to this secretive place, and why some of the female students have gone missing...
The public demo build has about 2+ hours of gameplay.
The game has (partially) animated scenes:
I'd appreciate to hear any feedback you may have!
A few screenies: