I posted in Sexy Girls a picture of a case study I did today, here is the link
viewtopic.php?f=2&t=8&start=4890
I tried to make the dramatic rembrandt lighting technique that simply states 2 things; a triangle lighting effect on the cheek of the darkest side of the face, and a contrasting balance between shadows and highlights.
You can google Rembrandt paintings and you'll see that he loves contrast between shadows and light. His paintings scream dramatism.
Here's the setup I used: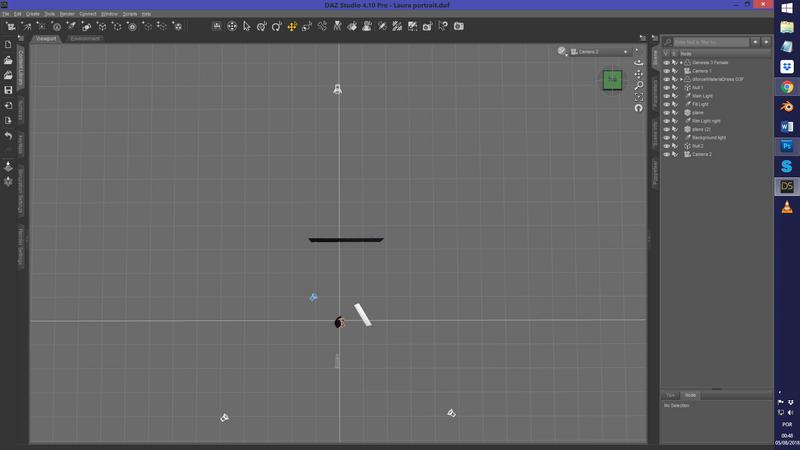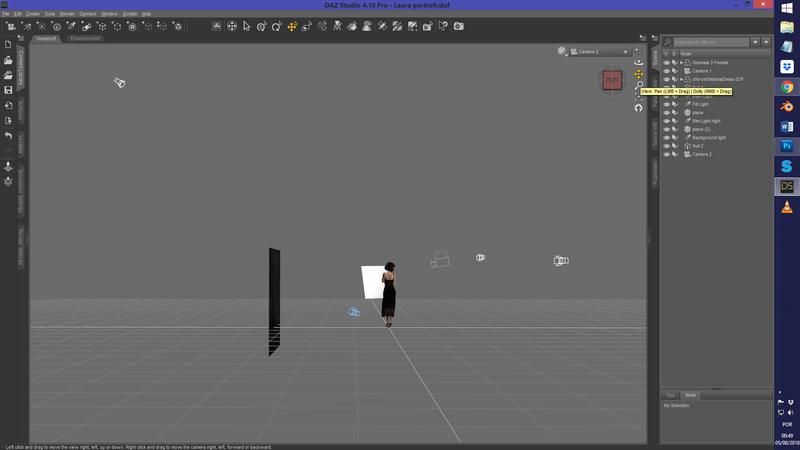 Using the aerial view (firs tpicture) as reference:
- Main light on the left and down.
- Fill light on the right and down.
- Rim light behind
- Background light behind Laura, lighting the pane background
- Reflector pane primitive left of Laura
The fill light is very soft, almost inexistent, and the reflector adds a nice soft silver rim on Laura's left side lips.
The Rim light lights the superior part of her hair and her left shoulder and chest. It's subtle just to light up those parts.
Because of the subtle Rim light I use a background light to make Laura stand out from the background.
All the lights are spotlights with circle (Rim, background) and rectangle (main and fill) geometries. Default light temperature for all.
Spotlights geometries are awesome to mimic real photography lighting material like umbrelas and softboxes. Render times are way faster than using emissive surfaces as lights.
I hope this was usefull!