Dear gamers,
After pushing back the release date of my game over and over again (it was originally planned as a Valentines Day gift to you all… D'OH !) I finally completed my work on
The Assistant
. This game is slightly smaller than my previous games, though… being only 16.33 Mo.
However, I'm still very proud of what I managed to do. This game has 7 possible endings (8 if we count the alternate to #5) and 10 achievements.
I can all hear you say : what's the storyline ? Well, in this game you play as Mandy Collins, a goth girl about to start college and currently working as an assistant to a photographer. She is cute... nah... rather drop dead gorgeous but has no lover. Will you be able to help her find true love ?
Here is a preview... for those of you who don't visit my blog...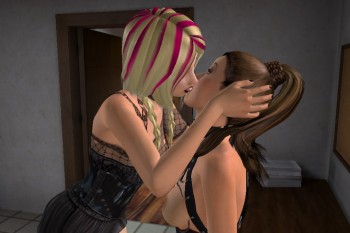 You can download the game here :
http://www.mediafire.com/file/44vsc480o ... istant.zip
Or you can also download it (as well as all my other games) from my blog here :
https://games-for-adults.tumblr.com/
As usual, comments are welcome !