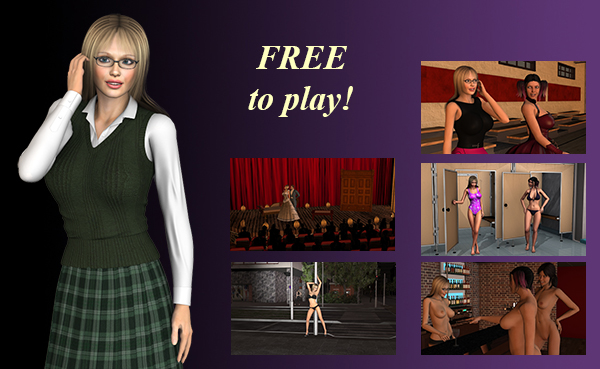 Hello everyone.
Today, I am proud to present my new, free game, 'Betsy'.
You can download or play online from this link :
http://www.vdategames.com/betsy.html
Update : The game is now out of Beta. The above link should now take you to the 1.0 version of the game. I highly recommend upgrading if you have an older version.
Details : Yourself (the player) and Betsy are in your final year of school together. A shy and quiet girl, Betsy dreams of becoming an actress. When she hears about auditions for a play under her favorite director, she is dismayed to find that the main role would require a topless scene to be performed. Together, you decide to try everything you can to improve Betsy's confidence, while taking your relationship to new heights along the way.