Hello, everyone! I'm new here, but I was urged to come to this forum by fans. This game isn't like many of those on this site, but if you like RPGs in the vein of Overwhored, Legend of Queen Opala, or Harem Collector, maybe you'll find something you like. ^-^
Download Newest Version
Version History:
http://the-last-sovereign.blogspot.com/2015/05/version-history.html
If you're stuck, looking for strategy, or interested in lore, check out the game's wiki:
http://thelastsovereign.wikia.com/wiki/ ... eign_Wikia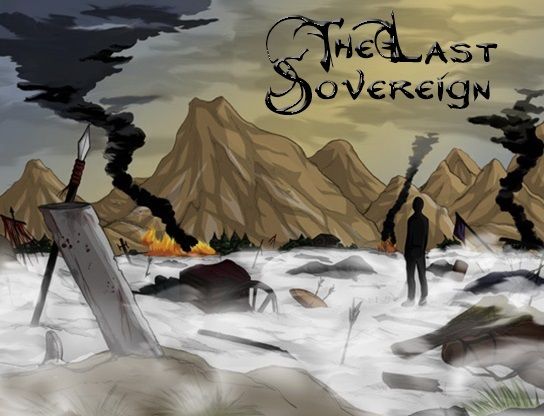 The Last Sovereign is an adult fantasy RPG that plunges you into the saga of a world torn between forces of lust and purity. As you enter the complex conflict, you forge a new path that will change the course of history!
...maybe. The thing is, acting like most heroes gets you killed, and most evil overlords' plans make no sense. The Last Sovereign is a game that twists your expectations for adult games, while fully embracing a reconstruction of some familiar old tropes to provide a lot of fun, sexy content.
Current Content
Hours of Gameplay: 10+
Sex Scenes: 60+
Pairings: M/F, M/F/F, F/F, M/F/M, M/F/F/F
Fetishes: harem, blowjob, titfuck, anal, gangbang, bukkake, domination, monster girls, furries, pseudo-incest, futa
[Please note: This game is about happy and consensual sex, but the prologue is designed to contrast with the main game and features some non-consensual. If you play, hopefully you'll agree it's important in setting up the overall story. After that, the only non-consensual sex occurs by reference or implication, not as an erotic experience.]
By telling a story that has sex as an integral component, The Last Sovereign offers a deep storyline that naturally includes sex scenes. No need to grind for hours or lose to every enemy to find the content. Not only will you adventure in a world where sex is a weapon, you'll build a harem of fully-realized characters with their own reasons for being with you... in and out of the bedroom.

The game has been updated with a new chapter every month without fail, each update adding more sex scenes and advancing the intricate plot. You'll not only battle monsters and explore dungeons, you'll negotiate with kings, survive steamy encounters with succubi, investigate mysteries, dominate the world economically, and claim a glorious destiny!
Screenshots:
The game will have free releases every month until it's complete. Thanks for checking it out!